Keeping the tradesmen up with the play….
Technology is here to stay so embrace it. There are a lot of products out there today that can add value to your business.  Yes, there are some gimmicky ones but you need to evaluate which ones will be good for your business.
You don't have to be an IT expert to install them. A lot of these products run on free APP's via a smart phone or tablet. And don't just think of the APP market as the domain of young people. Even the older generation are APP savvy. We will look at some APP controlled products on the market that you could offer to your customer base.
At the same time, we will talk about technical issues to be aware of around new products. Your customers requirements may be your downfall if you do not price in the correct products for the application.
Before we start we will not be talking about Bluetooth devices. The reason being is that Bluetooth is a short-range point to point connection signal that does not work over distance. Wi-Fi and its associated Mesh Networks are where the best products operate in.
What is happening in the Audio market!
There is still a place out there for the 5.1 Channel AV Receiver to create a surround sound experience in the main lounge or man cave. But the days of having a second or third zone via an AV Receiver are numbered. Why? There are many multi-zone audio systems on the market today that have way more features, are more flexible, and easier for the end user to use. There are the big brand offerings from SONOS and HEOS which are cool but there are also similar streaming amplifier devices that are considerably cheaper and do the same job.
These devices allow you to create zones where you can play the same song in all zones, or each zone can be split so you can play a different song in each zone. No longer do the younger generation need to listen to the older generations music. And vice versa of course! Your zone, your music.
What is happening in the Video market!
If you buy a new TV in today's market you will find it does not have an analogue tuner built in anymore. It only has a digital tuner. Samsung, Panasonic and LG have launched their models already. What does this mean? The days of back feeding the sky signal from the decoder to every TV in the house via a low-cost analogue modulator are gone. The only way to do this now is via a digital modulator but these cost more than an analogue modulator. So, don't get caught out when you price up a job and commit yourself to doing something from the past that you can't do now. Cover your back now by pricing in a digital modulator.  Or use an HDMI splitter from the HDMI output of the sky decoder to all TV's in the house via HDMI extenders over cat6 cable. Either method will work well.
These TV's also come with both digital terrestrial and digital satellite receivers. This means they will automatically set up to both a UHF antenna or satellite dish to receive the Freeview channels. Gone are the days of needing a satellite dish and separate satellite receiver if you are living in a town or city that does not have a terrestrial digital transmitter.
Something else to be aware of! The new TV's are generally 4K. We once would have used HDMI cables from source (sky decoder) to device (TV), and these would have been up to 20 metres in length. Not anymore. The industry recommends that you don't use longer than a 10 metre HDMI high speed cable. If you are going further than this then you should use HDMI over cat6 powered extenders. Back to that sermon again! Don't skimp on the cat6 cable!
Lighting & Lighting Control!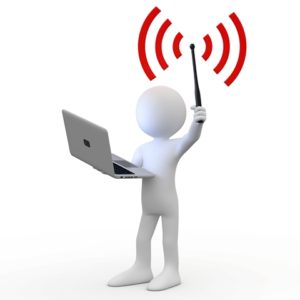 Imagine having a product where you can change the light output, and mood of the room, via an APP on your smartphone or tablet. So, you want to watch a movie. Switch the lights to warm white and dim the lights down. How cosy. Now you want to read a book or play a game on your tablet. Switch the lights to cool white and turn the lights up. You never need to think about whether you should have installed light fittings with warm white or cool white lamps in any room. You choose, all at the touch of a button on an APP.
Another APP based product on the market allows you to retro-fit existing homes with Wi-Fi modules, using Z Wave mesh technology. Basically, Z Wave means each module talks to each other and become part of the Wi-Fi network. Back to that sermon again! Make sure you have a good Wi-Fi router!
The modules are very small and are hidden behind your light switches to provide a degree of automation. They allow you to control electrical devices while at home or remotely. Imagine being able to turn devices on while on your way to your holiday home. And receiving two-way communication, knowing that what you have operated has happened.
How about setting scenes? For example, you are out for the night or you are away on holiday. The sensor module picks up movement outside. You have programmed the system to turn on certain designated lights and switch the radio on. Now that will scare off an unwanted visitor. You get an alert to your smartphone. Log on to the cameras you have installed on the APP and see what is happening. Such a user-friendly system and so easy to set up on your laptop.
In summary technology starts by listening to your customers' needs. Don't discount what they are trying to achieve. Go and talk to the technology expert at your local Powerbase branch and see what
products are available to achieve the desired result that your client is looking for. Remember, the power of the internet allows everyone to see a solution from somewhere in the world but are those products approved to be connected to our power networks? The best feeling in the world is when you have exceeded your client's expectations!